Due to the pandemic, more employees have recently switched to a work-from-home setup. Many companies, however, didn't have the time to organise their new remote work system or plan how to manage and handle various tasks and projects while functioning in an online-only environment. The work-from-home arrangement is new for both companies and employees. Many are also still adapting to this setup while looking for strategies to maintain and improve productivity.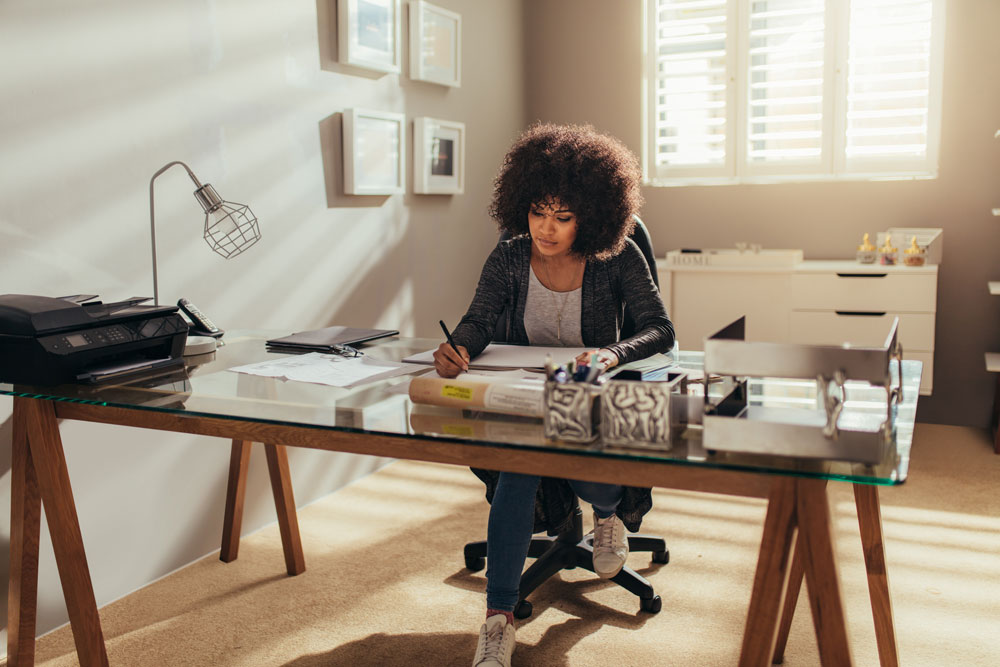 Whether you're new to the remote work lifestyle or have got yourself a new remote-based job, you'll realise that you will need to invest in the proper work setup and start some new habits and routines to cope with this unique situation.
What hours do I work and where do I work? Where can I find the best office equipment? How do I strike a work-life balance while also advancing in my career? These are just some of the questions you may have. And how you respond to them will have an impact on how well you do at work. Of course, you must also consider your financial situation, as this new arrangement will necessitate some investment.
How do you optimise your work-at-home performance without breaking the bank? Here are 5 cost-effective tips you may want to know.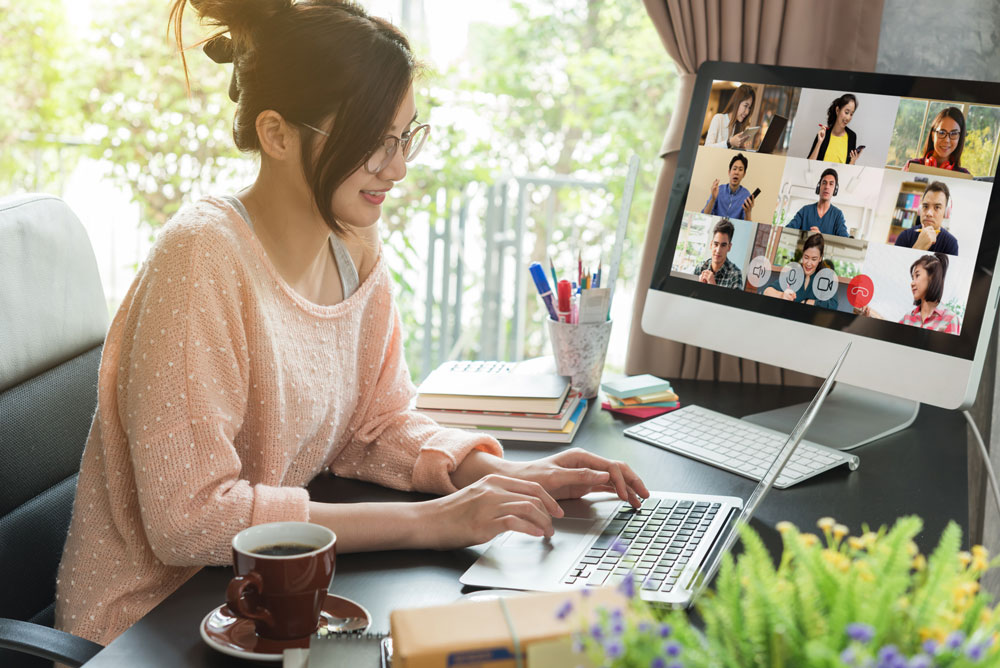 Repurpose A Room As Your Home Office Space
First and foremost, dedicate a location or space in your home as your office. You may be able to work from anywhere in your homes, such as your dining table, couch, or bed. However, not having a dedicated workstation may hinder your ability to focus, achieve daily goals, and stay productive. With the remote set-up, it's up to you how to eliminate distractions so you may optimise your work-at-home performance as if you were in your office.
Creating your home office doesn't necessarily mean costly renovations or remodelling. You can follow some of these tips.
Repurpose a vacant room in your house and use it as your home office. It can be your guest room or your baby's old nursery that they no longer use and need.
If you don't have any vacant rooms, you can choose the furthest corner of your bedroom, preferably near the window or have access to natural light. This will minimize the temptation of seeing your bed and feeling the urge to take a nap.
This goes the same way with your living room. The dedicated space should also be the furthest corner from the TV. However, this may only be applicable if you don't have kids or live alone in a house or apartment.
To make your workspace more pleasant and inviting, you can personalise and decorate it with some accessories. You can add greenery such as a small houseplant or a photo frame featuring art or your loved ones. Adding an aromatic diffuser can also create a calm atmosphere in your workspace that can improve concentration.
Invest In High-Quality Office Equipment
Now that you have a workspace, you'll need to fill it with office equipment, tools, and other devices. Investing in your work set-up, along with a stable internet connection, is crucial to your day-to-day job. Imagine how frustrating it would be if you needed to attend important virtual meetings only to lose connectivity in the middle of the discussion. Or perhaps, you're doing some paperwork, but then you realise you don't have a printer or a portable document scanning device to work on important documents.
When it comes to office equipment, high-quality items are always the best bet. You may be able to save money by purchasing cheap ones, but they may not be as durable and reliable, and may even require costlier repairs. Hence, investing in high-quality ones will ensure continuous workflow to help you get more tasks done.
You should also do the same for your internet connection. You can research and find out which internet providers offer strong and fast internet connections at an affordable price. You can also ask your co-workers or friends about their current internet plans and see if they can recommend something that fits your budget.
Utilize Free Project Management Tools
When working from home, it's easy to lose track of time. Not allocating periods for work and rest hours may have a negative effect on your health and your work productivity at home.
To help you manage your responsibilities, using project management tools can assist you in planning all your upcoming and ongoing projects and tasks. It can also create a schedule or timeline for each task and monitor your progress.
The good news is that there are many free project management tools available for download on the internet, each of them with unique features and capabilities. You just need to pick the one that will best suit your needs.
Create A Healthy Meal Plan
When you work remotely, there are times when you have little to no time for preparing healthy home-cooked meals due to a hectic schedule. Thus, you resort to ordering food online from restaurants that deliver quickly but offer foods that are high in fat and calories.
We all know that regular consumption of unhealthy foods can take a toll on our work-from-home performance and overall health. Eating fast foods and junk foods can lead to sluggishness and sleepiness. Junk foods will also encourage you to eat mindlessly in front of your computer, causing you to overeat and feel the symptoms of fatigue. Furthermore, ordering food deliveries may be impractical as they tend to be more expensive collectively compared to preparing your meals at home.
To help you follow and maintain a balanced diet despite your demanding work-at-home schedule, consider organising your meals weekly. You can do this on your day off since you'll have ample time to design a meal plan, prepare and properly store the ingredients until you're ready to cook them. For example, you can slice the potatoes, carrots, and other ingredients ahead of time to save time when it comes time to cook them.
In simple terms, compared to ordering food online, preparing your meals at home will be less costly in the long run. In addition, you get to choose the meals that you want to consume to maintain optimal work performance and keep yourself strong and healthy.
Use Free Communication Apps To Stay Connected
Thanks to technology, it's a lot easier to connect with your colleagues and your clients locally and internationally without needing to pay costly phone bills. Keep in mind that maintaining communication with the other team members is important in completing certain tasks.
Furthermore, maintaining constant communication with your colleagues might help boost each other's morale by keeping you from feeling alone. There are several free communication tools and channels available to help you engage with your teams and collaborate on projects. So, get your phone, download these free apps, and stay connected.
Wrap Up
These are just some tips that can help you improve your work-at-home performance cost-effectively. The most important thing to remember is that you have the flexibility to make changes to your old work habits to ensure that you are at your best at work all the time.