Post updated on 11 January 2021 with new product info.
Smoke mask is not a topic I would normally write about but given the circumstances (large bushfires in Australia), I think it's important that we talk about the risks and options we have to protect ourselves and our family (including our pets). Scroll down if you are interested in the smoke masks only. I also found a smoke mask for dogs.
Protect Your Family from Bushfire Smoke
It was nearly the holiday season and the end of 2019 was just around the corner. But with dozens of bushfires raging all across the country, Australia was in a state of crisis. South Australia shut down more than a hundred schools due to a catastrophic fire warning and even those further away from the actual flames were suffering from the effects of wildfire smoke.
In fact, the murky haze blanketing Sydney, Australia's most populous city, earned them a rare and unwanted repeat appearance on the top ten list of cities with the worst air pollution in the world. Outside of the immediate danger of fire zones, how worried should you be? And is bushfire smoke really more dangerous to your health than having a cigarette?
The answers to these questions are very and yes. The good news, though, is that you can protect your family from the worst of these hazards.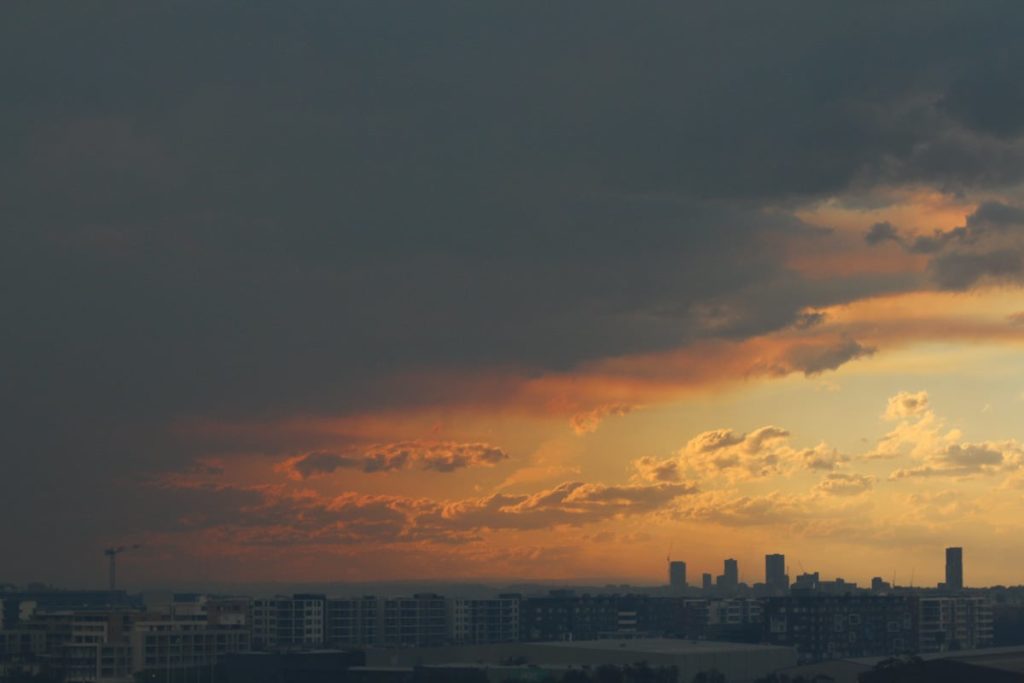 What is bushfire smoke?
Smoke from bushfires is made up of a mixture of gases that include carbon monoxide, carbon dioxide and nitrogen oxides, as well as water vapour and different sized particles of ash and/or dust. The larger particles, which can be seen with the naked eye are what causes the visible haze or smoke when a fire is burning.
These visible particles are usually too large to be inhaled, but they can irritate your nose and throat. The more serious risks associated with wildfire smoke come from finer microscopic particles and various gasses. These are small enough to be breathed deeply into the lungs and can cause a variety of negative side effects.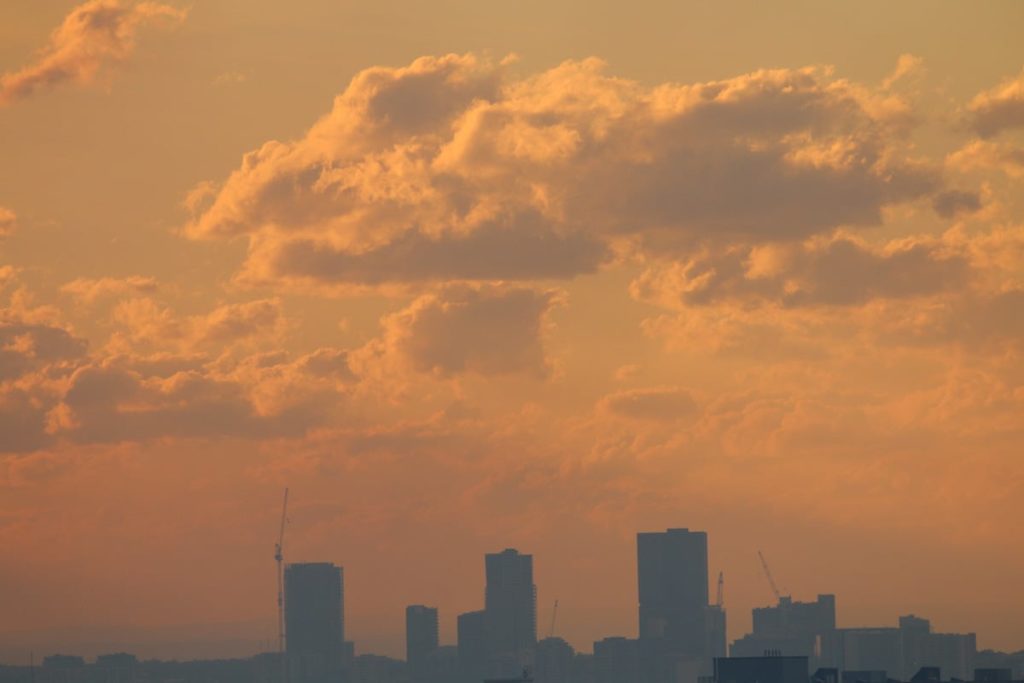 How can bushfire smoke affect your health?
How bushfire smoke affects your health will vary based on your age, how long you are exposed to the smoke, and any pre-existing medical conditions you may have. The most common side effect of breathing in the fine particles carried by this smoke is that existing respiratory conditions will be seriously aggravated. Even those without lung conditions will likely struggle with their chest to some degree.
In some cases, bushfire smoke has also been known to trigger cardiac events in those suffering from heart disease.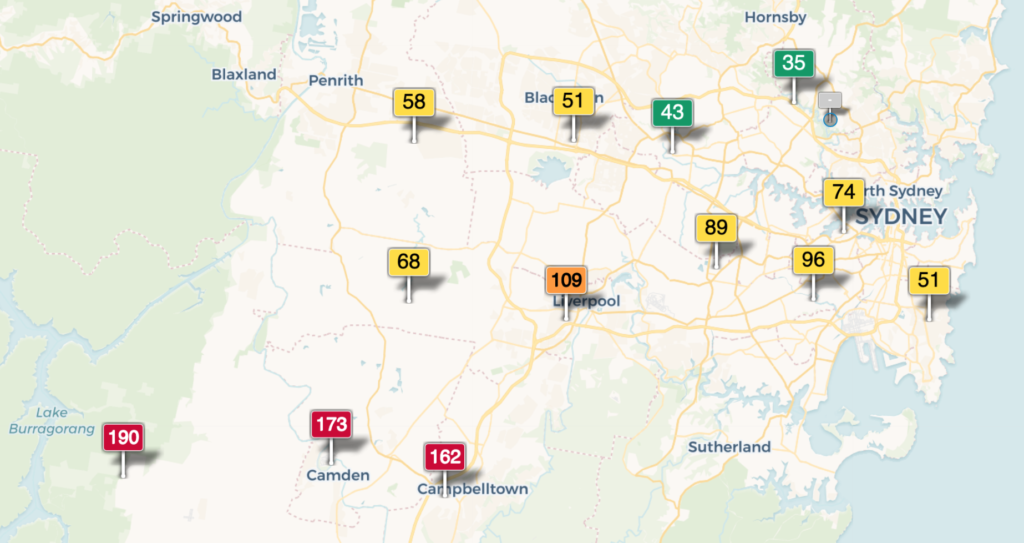 Who is at risk from wildfire smoke?
Some symptoms of smoke irritation include coughing, a sore throat, a runny nose, and itchy eyes. In most cases, healthy adults who have only been exposed for a short time will find that these signs clear up not long after they are away from the smoke.
Children and the elderly are more sensitive to the effects of smoke inhalation, and even the healthiest of them will find that they struggle more than the average adult. People who suffer from any heart or lung conditions, such as asthma, are at even higher risk of negative side effects. In their case, symptoms can include shortness of breath, chest tightness and wheezing.
It is vital that anyone with a pre-existing medical condition takes their medication, follows their treatment plan to the letter and also seeks immediate medical advice if the symptoms don't clear up after some time has passed.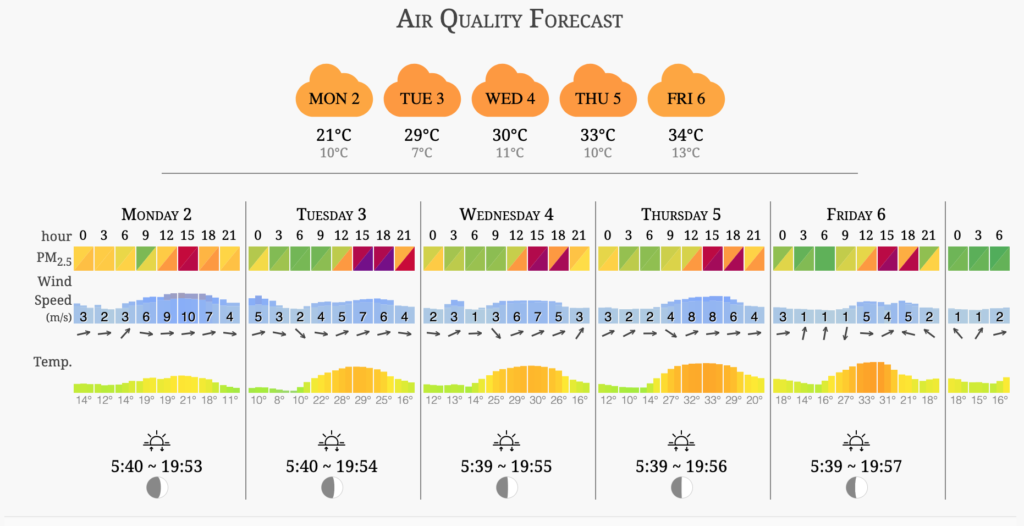 What can you do to reduce the risks of wildfire smoke?
The obvious answer to this question is to avoid the smoke from wildfires all together, but as it can travel hundreds of kilometres this isn't always possible. If you find yourself in an area where bushfire smoke is causing poor air quality, here are a few suggestions on how to protect you and your family:
Avoid doing physical activities outdoors because this can cause more fine particles to be inhaled deeper into the lungs. If you suffer from a lung or heart condition then avoid the smoke, and rest as much as possible.
Anyone who suffers from heart and lung conditions, especially asthma, should follow their prescribed treatment plan and ensure they have at least five days' worth of medication.
If there is smoke in your area, but you aren't directly threatened by fire, stay indoors and keep all doors and windows shut.
If you use an air conditioner or HVAC system, set it to "recycle" or "recirculate" to reduce how much smoke comes into your home or office.
Do everything you can to reduce heat stress, especially for young children, the elderly and anyone who is unwell.
If you don't have an aircon in your home, then try to take a break somewhere that does – such as a local library or shopping centre.
Avoid burning candles, smoking cigarettes, using un-flued gas or wood-burning appliances or even stirring up fine dust through vacuuming or sweeping, as this can reduce the air quality inside your home.
If you notice a break in the smoky conditions, open doors and windows to air out your home or office and improve the indoor air quality as much as possible before the smoke returns.
If you know that the smoke won't clear for some time, try to leave the area for however long is necessary, especially if you are more sensitive to the side effects of bushfire smoke.
Should you invest in a face mask?
The fine particulate matter found in air pollution and smoke is known as PM 2.5. These particles are so small that they are invisible to the naked eye, but they are a health hazard because they can penetrate deep into the lungs and may be coated in harmful materials such as lead. And with PM 2.5 levels reaching as high as 734 micrograms per cubic metre (the equivalent of roughly 37 cigarettes) face masks designed to filter out these particulates are a good idea.
What mask should you use for bushfire smoke?
There are a variety of particulate respirator masks, but the ones that work best for bushfire smoke belong to the "N-Series." These provide protection from both solid and aerosol particulates that do not contain oil (P-Series masks are oil proof). This is the type of PM 2.5 particulate matter most commonly found in wildfire smoke.
The two most common N-Series face masks you will find are N95 and N99. These are essentially the same, with the only difference between them being the efficiency level of the particulate filters built into the mask. An N95 smoke mask will filter out 95 percent of dust and PM 2.5, while an N99 smoke mask will filter out 99 percent. However, an N95 mask provides 50% less breathing resistance than an N99 one.
This means breathing is easier with an N95 respirator and that you can wear it for longer periods. This is particularly helpful if you are doing any physical activity which can lead to a build-up of moisture and/or sweat inside the mask. The best smoke masks for air pollution include a valve designed to release the air you exhale. These valves help to prevent the vapour in and heat from your breath causing a build-up of moisture.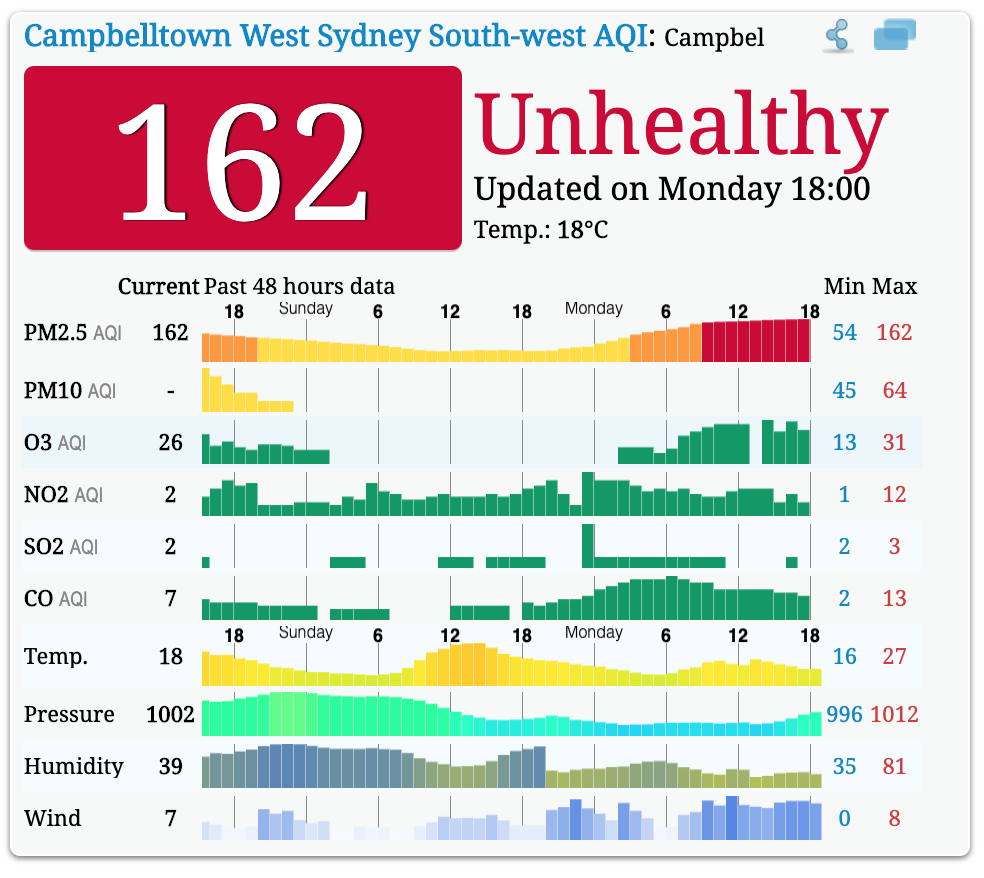 Some face masks for you to consider
Just letting everyone know that as an Amazon Associate I earn from qualifying purchases.
Cambridge Mask
This N99 smoke mask uses British military filtration technology and has been lab tested to filter almost 100 percent of particulate matter and gases found in air pollution, as well as bacteria and viruses. With adjustable straps that allow for the closest fit and thus prevent you from breathing in any pollutants, this respirator comes in a variety of sizes and colours suitable for the whole family. It is also washable.
I bought from this brand, two adult and two kid size masks. The fit quite well and it's easy to breathe while walking. They came with an extra head-strap for kids because their ears are too small to keep the ask in place while running around.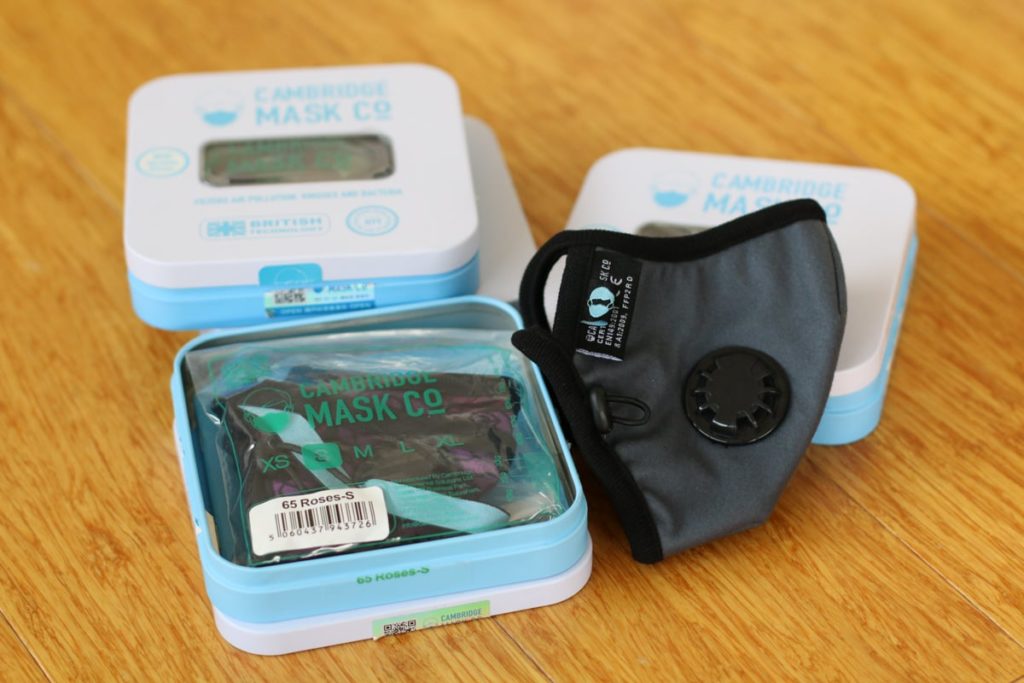 Dust masks in multiple colours and sizes available on Amazon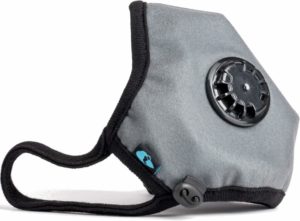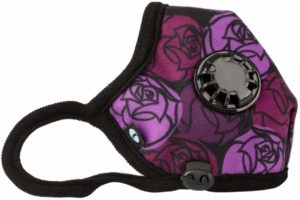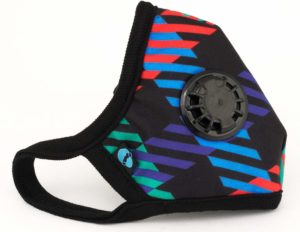 AxPower Dust Mask
This is another washable N99 smoke mask that includes two valves designed to prevent moisture buildup inside the mask and is ideal for those who are involved in a lot of physical activity. Another unique feature of this mask is the fully interchangeable valves and filters which make it far easier to clean. Made from nylon and spandex with an adjustable strap, this is a one-size-fits-all respirator mask.
Check available dust masks on Amazon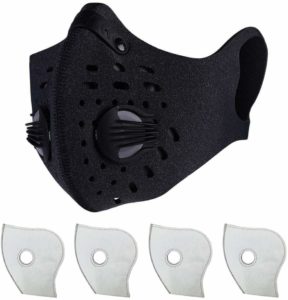 E-Tronic Face Mask
Made from soft breathable cotton with adjustable ear strap, this antipollution mask is fitted with an exchangeable activated carbon filter designed to prevent 99 percent of harmful particles from entering your lungs. It includes a total of 6 filters as well as a storage bag for keeping your mask safe and clean when not in use.
Check available dust masks on Amazon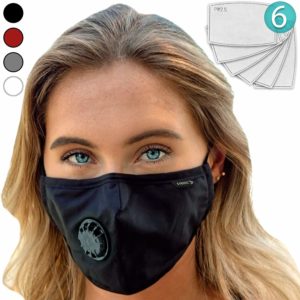 VTER Face Mask
This lightweight PM 2.5 face mask is made from high-quality nylon and has Velcro straps that mean it can be adjusted to fit no matter what size your head is. The adjustable nose clip also improves fit and helps to avoid your breath fogging up your glasses while you are on the move. The compact filter valves are designed to prevent air contraflow–opening when you breathe out and closing when you breathe in.
Check available dust masks on Amazon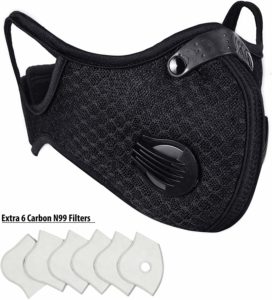 Grade N99 Mask
Sold by CYG&CL, this antipollution mask is made with military-grade filtration technology and makes use of removable N99 filters. Designed to be as comfortable as possible, it is washable and includes adjustable ear straps and an adjustable nose clip.
Check available dust masks on Amazon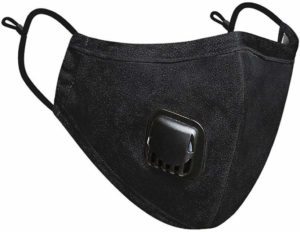 ECO-GEAR Mask
This N99 respirator mask comes in a variety of stylish designs and features an adjustable ear strap that allows you to adjust the fit to suit whoever is wearing it. The filters for this smoke mask are also removable, and each purchase includes four extra filters that offer up to 60 hours of extensive use.
Check available dust masks on Amazon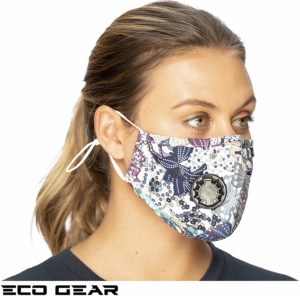 Bushfire smoke can be incredibly harmful to the health of you and your family, and if you are not able to leave an affected area until the smoke clears, investing in a face mask is the best plan. No matter which face mask you decide is best for you, always be careful to get the right size, as gaps between the mask and your skin will reduce how efficient it is at filtering out the harmful particulate matter you are trying to avoid.
Remember to always read the instruction manual provided by the manufacturer in order to make sure your smoke mask lasts for as long as possible.
Last but not least, keep in mind that your pets are also susceptible to the health hazards of bushfire smoke, so keep them indoors as much as possible. There are also smoke masks for pets on Amazon US.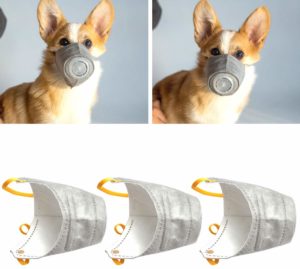 Watch your local news for wildfire and air quality alerts, and above all: remember to stay safe.