Are you someone who absolutely hates how long it takes to make a transaction using a credit or debit card? Do you worry about card fraud a lot? If so, you will love contactless payment systems, which involve the use of contactless cards, stickers, key fobs, mobile devices, and wearable gadgets.
In a nutshell:
It is secure. You don't need to hand over your card to the cashier. For the entire transaction, the card never leaves your hand.
It is fast. You don't need to enter a PIN or leave a signature for purchases under $100.
It is easy. You just need to hold the card close to the terminal.
Contactless payments make life a tad easier for the average consumer.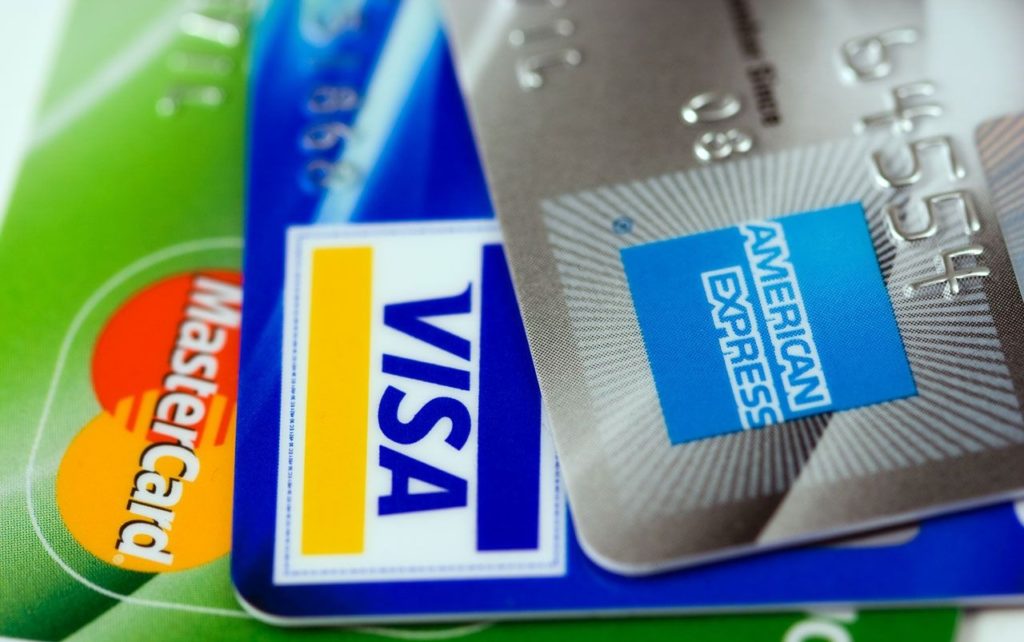 History
Contactless cards have been available in Australia since 2006 but it only started to gain traction in the last few years. From the 7.6 million cards issued in 2010, the number grew to 18 million in 2014. With more and more retailers accepting contactless payments, the total number of contactless cards in Australia should reach 33.9 million in 2019, Timetric predicts.
Contactless technology has existed for a while. In fact, it was first introduced in the'90s. ExxonMobil's Speedpass was the first ever contactless payment system, and it launched in 1997. As you can expect, this technology was pretty revolutionary at that time. Motorists simply had to wave their Speedpass whenever they had to pay for their gas at participating Mobil stations.
Not long after Mobil introduced the tech, BPAY came up with a payment system that allowed users to transact through a financial institution's telephone or online banking facility. This was launched the same year Speedpass was introduced.
By 2004, tech companies Sony and Philips introduced new technologies to the payment method. Along with the Near Field Communication Forum, they designed a system that brought more security to near-field payments. This paved the way for a variety of wireless payments, including Google Checkout, which came out in 2006. In the following year, payWave made new strides as it introduced a nearly seamless payment experience.
Contactless payment was introduced to mobile devices in 2011. The first cellphones that supported MasterCard PayPass or Visa payWave came out that year. With the widespread acceptance of mobile phones, tech giants and financial institutions made further endeavours to develop contactless mobile payment systems. And today, you can see this technology expanding to wearable tech.
How do contactless payment cards work?
Payment cards come with an embedded chip and a radio antenna that transmit information to and from the checkout terminals. These make it possible for consumers to wave their cards over point-of-sale terminals.
Although the payment procedure is contactless, brushing against a terminal won't make you accidentally pay for someone else's purchases. The card has to be held a few centimetres away from the terminal for a second or two.
Any of these cards can be contactless:
Credit cards. If you use a credit card for contactless payments, transactions will reflect on your credit account. Even when you have a savings or transaction account linked to the card, payments will only reflect as credit. Hence, you will have to pay back the borrowed amount within a certain period.
Debit cards. Contactless payments through debit cards will draw money from your transaction or savings account. If you want to use the money you have in your bank account, insert the card into an EFTPOS machine at checkout and then select savings or transactions account.
Prepaid cards. Transactions can only be drawn from the specific amount that you stored on the card.
Before you can make your first contactless payment, you must activate the feature by completing chip and PIN transactions. This ensures that you are the owner of the card. This step also serves as a security measure to lessen the risk of fraud.
This method is absolutely convenient for you since you won't need to swipe your card on the terminal. For payments that are at least $100, you won't even have to enter a PIN code nor will you have to leave a signature. But for purchases that exceed that amount, you are required to do either of those.
To make a transaction, inform the merchant of your preferred method of payment. You just need to follow the onscreen prompts and check the amount. Finally, hold the card a few centimetres away from the terminal and wait for a confirmation message, a blinking light, or a beep. These indicate that the transaction was successful.
A few of the major financial institutions that offer contactless payment systems today are Visa, MasterCard, Barclays, and JPMorgan Chase.
Which technology is predominantly used for contactless payment system?
Mobile devices, smartphones, and contactless cards typically use radio-frequency identification (RFID) to make transactions secure.
Other platforms such as Apple Pay, Samsung Pay, and Google Pay use near field communication (NFC). These systems are built using a technique called tokenization.
Apple, in particular, requires all the parties involved in the transaction process such as banks and payment methods to create two elements:
Also called a device account number, this 16-digit token is unique to every device.
Encryption Key. This is what formulates single-use signatures or cryptograms. For every transaction, a new encryption key is generated after a fingerprint has been scanned. Apart from providing an extra security measure for the user's identity, this allows you to double check the retailer involved and the total amount of the purchase.
Both of these elements are installed into a chip, which the device's operating system is unable to access. During a transaction, the device's unique token and corresponding cryptogram are sent to the payment provider who checks if both elements match up. When they do, the sale is authorised.
This technology is similar to the way banks protect online accounts by giving their patrons time-sensitive codes. Though hackers may steal a token, they can't use it without a cryptogram.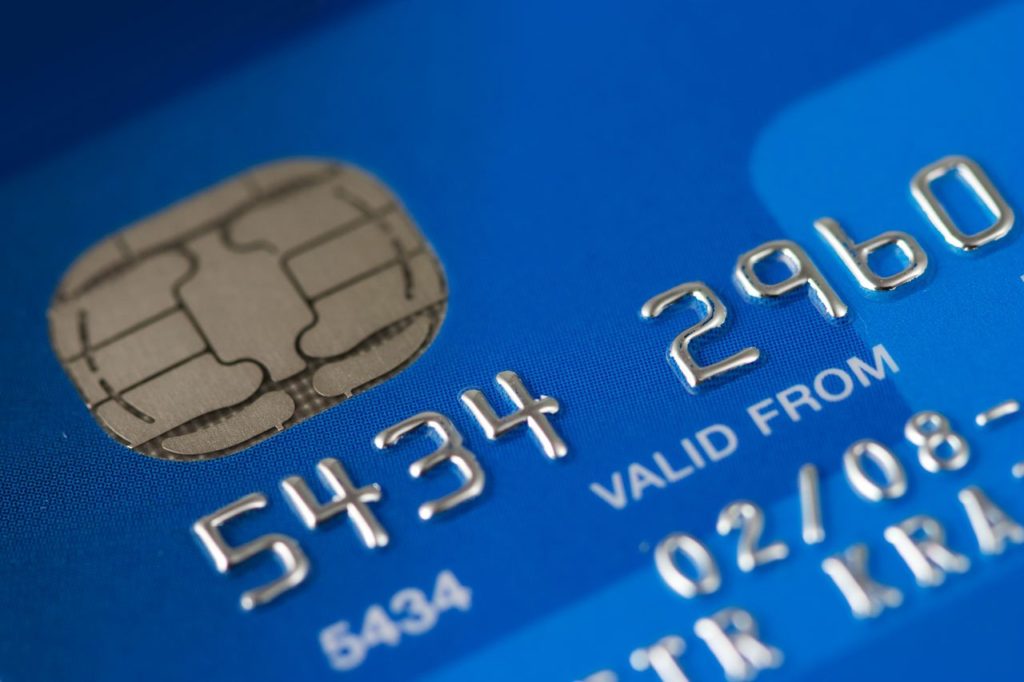 Is my card a contactless card? How do you know your card is contactless?
Contactless cards are available from several card issuers. American Express, for example, offers the contactless feature on most of its consumer cards and a handful of business cards.
You can tell if your card is contactless by checking the back. If it comes with the chip and is marked with the universal contactless symbol, then it is contactless.
Will retailers add surcharges on your purchases?
Contactless transactions may cost retailers more especially when you choose to pay with credit instead of by savings or cheque. Not all merchants will add a surcharge for card payments, but those who do may add a surcharge fee that's between 0.5% to 1.5% of the amount of a purchase.
Know that businesses are prohibited by law to charge excessive surcharge fees on debit, credit, and prepaid card transactions. If you catch merchants doing so, report them to the authorities.
How long does it take for a contactless payment to come out of your account?
Depending on the bank, the transactions may show up on your balance two or three business days after. Some take as much as four days to debit from your savings account. Others take even longer.
Are contactless cards safe?
Compared to magnetic stripe cards, contactless payment cards are more secure.
Contactless payment systems are considered to be safer than conventional payment methods because data transmitted by these cards are encrypted, which can only be accessed by authorized contactless readers.
As already mentioned, you can hold your card the entire time you make the transaction. Entering your PIN isn't even necessary. Encryption technology protects cardholders' data, making it nearly impossible to steal information during transactions.
Plus, contactless terminals can only make one transaction at a time. Each transaction must be completed or cancelled before another can happen. That means there's no way you can double up on payments.
Despite such safeguards, there have been instances of fraudulent transactions in Australia. Forbes said that an Android app can bypass the built-in security of cards, clone the card within seconds and use the information to carry out fraudulent purchases. Apparently, scanners that anyone can buy online can also steal cardholders' information.
Additionally, anyone that has a near field communication (NFC) reader can access information like the card number and its expiration date simply by moving close to someone with a contactless card.
Banks will routinely look into your transactions to check if nothing is out of the ordinary. They will automatically inform your or send you an inquiry if anything sticks out.
If the card is lost or stolen, inform your bank so they can block the card. They may shoulder the costs if any fraudulent transactions occur, that is, if you ensured the card's protection and if you notified the bank about the loss right away.
Tap-and-go frauds have been low in Australia. It's costing about 2¢ for every $100 transaction, which is only a third of the rate of card fraud in the international scene.
Wallet for contactless cards: Is it necessary?
You can take the extra measures to prevent data theft. To protect your information, you can wrap your card in tin foil before storing it in your wallet or you can line your wallet with foil. If you want to look less paranoid, you can always purchase an NFC blocking wallet.
But is all of this necessary?
If you ask Richard Koch, Head of Policy for the UK Cards Association, he would probably tell you that there's nothing to worry about. A few years ago, when this method of theft first caught the attention of mainstream media, he said that the technology only manages to obtain the card number and its expiry date, which have always been easily attainable. After all, this information is displayed on the front of a card.
According to Koch, most retailers require more than a card number and expiry date to process a transaction. Merchants usually ask for the card security code or the cardholder's address as a precautionary measure. Retailers who fail to do so will be liable if any fraudulent transactions occur.
How much can you spend on a contactless card?
Contactless purchases have what is called a floor limit, the maximum amount per transaction. In Australia, banks such as ANZ have a $100-floor limit. As long as purchases don't go over that number, you won't have to enter your PIN. But for transactions that exceed that limit, a PIN is required.
Since this system doesn't really require a signature or a PIN verification, banks typically set these limits. The amount also varies between banks.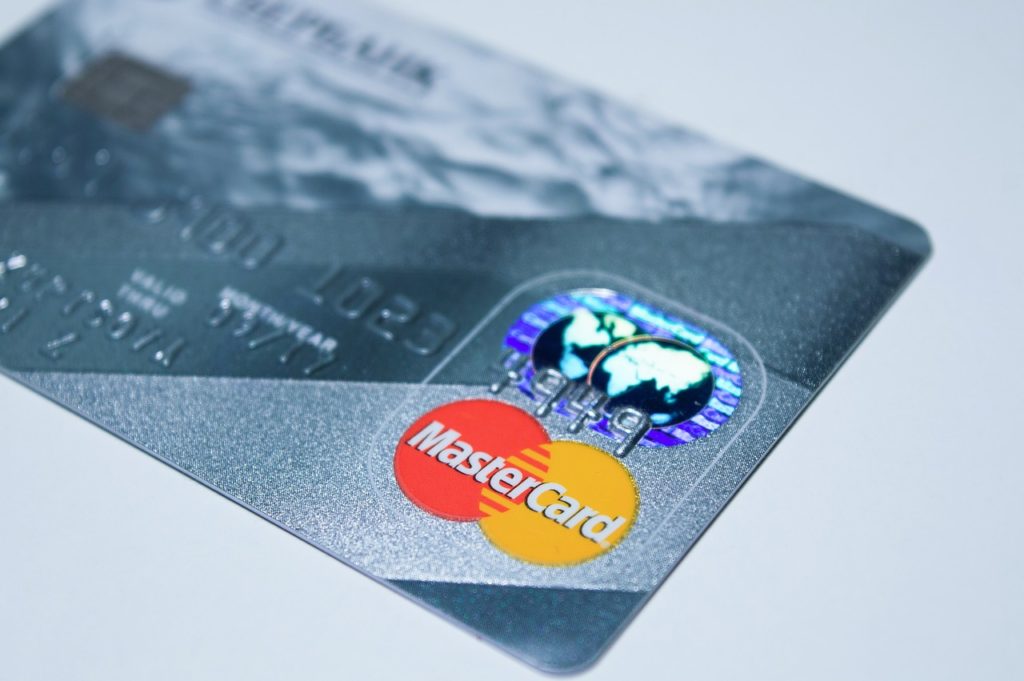 What happens if you lose a contactless card?
Though the transaction process is very simple, contactless cards are protected in several ways.
If it gets stolen, the thieves won't be able to use it to their hearts' content. Banks often set a limit on the number of times a card can be used or the value of the transactions before a cardholder is asked to use the chip and PIN process.
Notify your bank as soon as you can if your card is lost or stolen so they can block that card. In case of fraudulent transactions, you may not be held accountable for the losses incurred, given that you took the necessary precautions to protect the card and to inform the institution as soon as you noticed it was missing.
How can you disable the contactless payment feature of debit cards?
You can disable the contactless feature of your chip card. If you own a Mastercard Tap & Go or Visa payWave, you can disable them through NetBank and the CommBank app.
Using NetBank, here's how you can disable the feature:
Log on to NetBank.
Access Settings.
Click on the Security option.
Select Card Settings.
Choose card.
Lock the contactless card payment feature.
Using the CommBank app, here's how you can turn off the feature:
Log on to the CommBank app.
Select the Cards menu.
Choose which card.
Click on the Settings badge.
Turn off the feature under security settings.
When you feel like using this again, you can follow the same procedures, but of course, you must activate the contactless feature at the very last step.
Though you might currently be apprehensive to try this out, society might eventually influence you to make the shift.
Contactless payment systems are becoming increasingly popular especially in Australia. In fact, in a study conducted by the RFi Group in 2016, Australia had the highest use of contactless cards among the 16 nations surveyed, including the U.S. and the U.K.
This isn't surprising since both private and government sectors are interested in the technology. Recently it has been confirmed that New South Wales, Queensland, and Perth are trialling this payment method on public transportation. Meanwhile, Adelaide and Victoria are considering mobile payment methods for public transportation.
If you happen to live in these areas, maybe you should participate in this trial. The commute should enlighten you on how convenient and easy contactless payments are.
Sources: