A good timepiece is always a worthwhile investment. It's a functional accessory that can last for more than one lifetime. Plus, there are so many stunning models that won't break the bank. These days, watchmaking has progressed to a point that even affordable watches are quite good and built to last. At the end of the day, you need to ask yourself: Do you want a watch that is primarily a luxury item or simply a reliable accessory for keeping the time?
If your answer is the latter, that is nothing to be ashamed of. Being frugal and making practical choices when it comes to selecting a watch is fine. Many of the best watchmaking companies around the world make reliable, affordable watches that are so well-crafted that even with their lower price tag, you can still be sure you are investing in a quality timepiece.
Here are our top 8 choices for watches under $500.
Casio G-Shock Metal (Resin Band) (AU $485)
This timepiece from Casio is designed with bold, modern features and a vintage aesthetic. It features the iconic G-Shock square case and bezel design, a bright illuminator LED light and self-charging solar battery capabilities. Bluetooth connectivity and the G-Shock app allow two-way time sync, and the G-Shock Multi-Band 6 Atomic Timekeeping Technology ensures accurate timekeeping via radio signals from transmitters around the globe.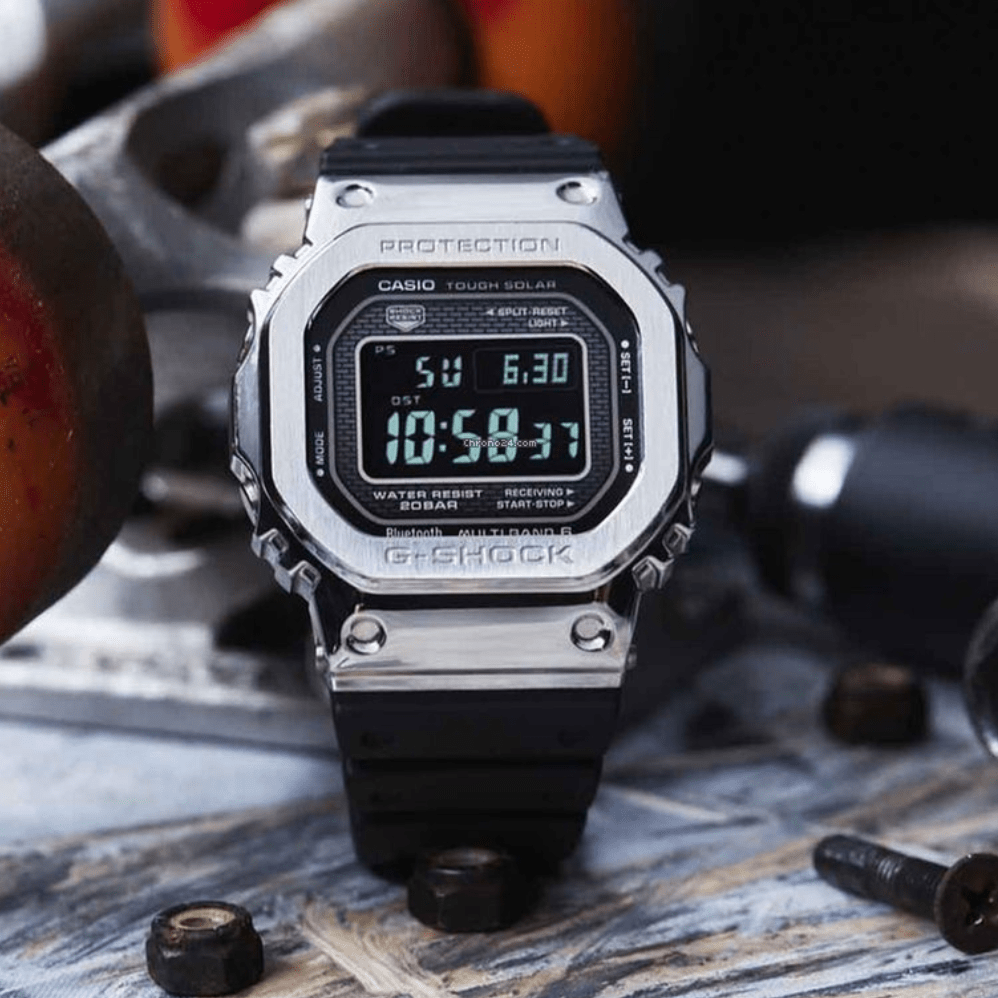 Citizen Men's Blue Eco-Drive Military Analog Watch (AU $185)
This stylish and casual watch is perfect for everyday use. It features an 8-month power reserve indicator, a Cyclops date magnifier, and a silver- and blue-tone stainless steel case. The round watch face is held on a navy blue and grey striped strap and has blue and silver display arms. It's also water-resistant up to 90 metres.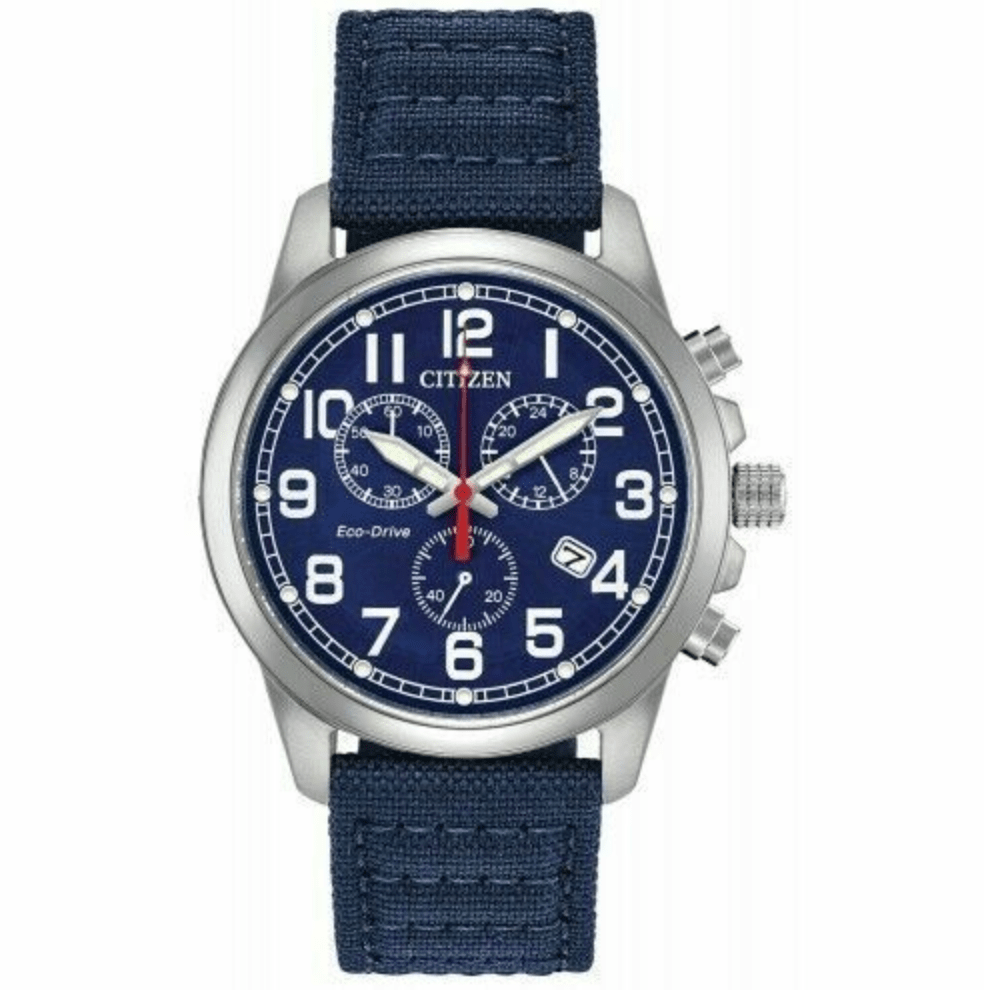 Timex IQ+ Move Multi-Time Activity Tracker Smart Watch (AU $195)
The Timex IQ+ Move is tastefully minimal and functional. It's the perfect day watch with just the right number of features. The muted grey-and-black watch casing is stainless steel with a slightly curved glass face. The watch is water-resistant up to 50 metres and comes with a leather-corrugated strap. Other than telling time, the watch is also a step and distance counter, stopwatch and timer.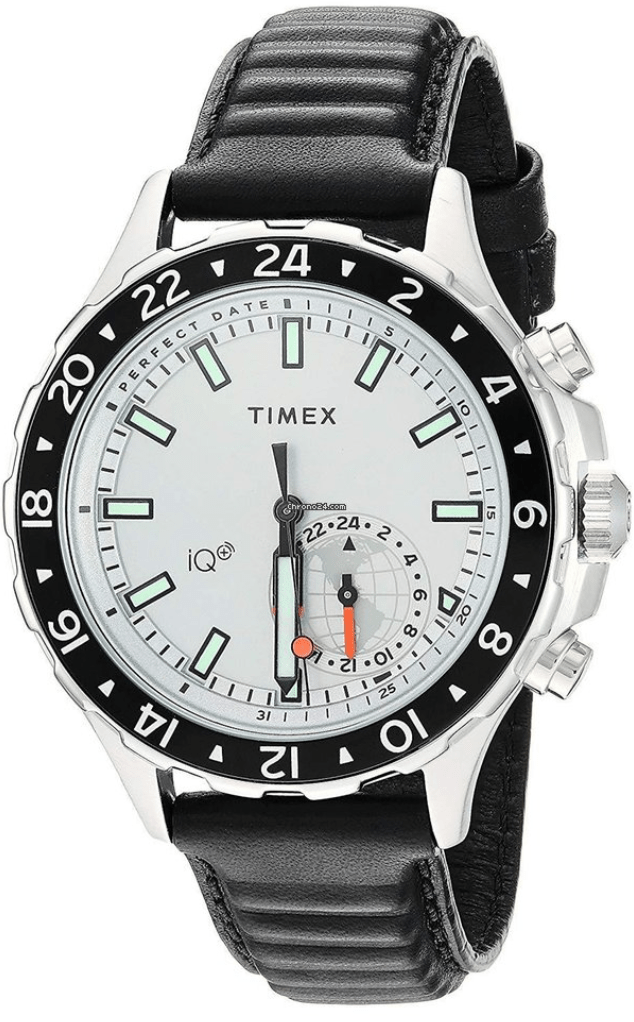 Citizen Corso Eco-Drive CA7000-55E Stainless Steel Black Dial (AU $329)
This watch from the Citizen Corso collection combines simplicity and functionality with a touch of elegance. It features a stainless-steel case with a silver bracelet and black dial and face and 1/5 second chronograph and date. Similar to other Citizen watch models, this watch is powered by light and is water-resistant up to 90 metres.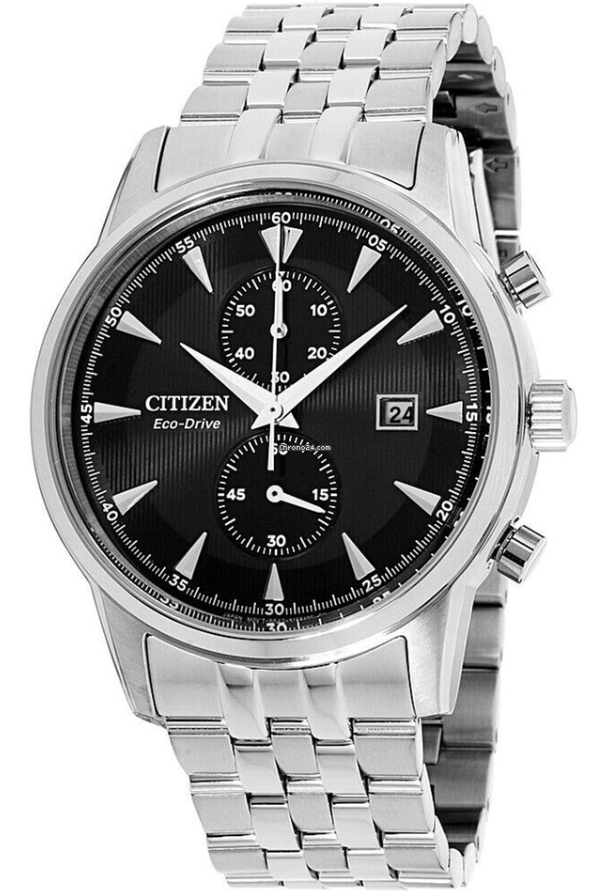 Seiko Prospex PADI Turtle (AU $488)
The Seiko Prospex, or Professional Specification, is mostly used by professionals. This model, known as 'Turtle', and is one of the most popular releases in recent years. The watch is water-resistant up to 200 metres with a stainless-steel case and 40 hours of reserve power. Made in partnership with the Professional Association of Diving Instructors (PADI), this watch is commonly used by scuba diving enthusiasts. However, the stunning and timeless design allows it to double as an everyday watch, too.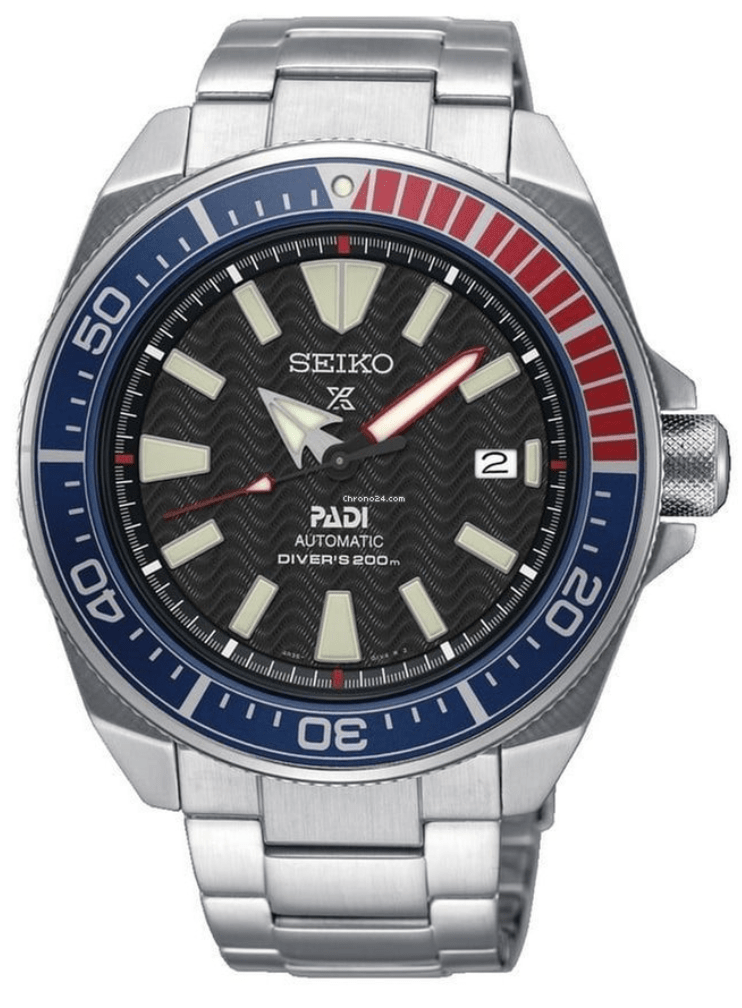 Tissot T-Classic Tradition Silver Dial Men's Watch (AU $430)
The Swiss-made Tissot T-Classic lives up to its name. It's an analogue dial watch with a stainless-steel case and a stylish brown leather strap. The watch also has a fixed stainless-steel bezel, with scratch-resistant sapphire crystal, a silver dial, silver hour and minute markers, and date indicator at 3 o'clock. It's water-resistant up to 30 metres. It's a perfect choice for everyday casual wear.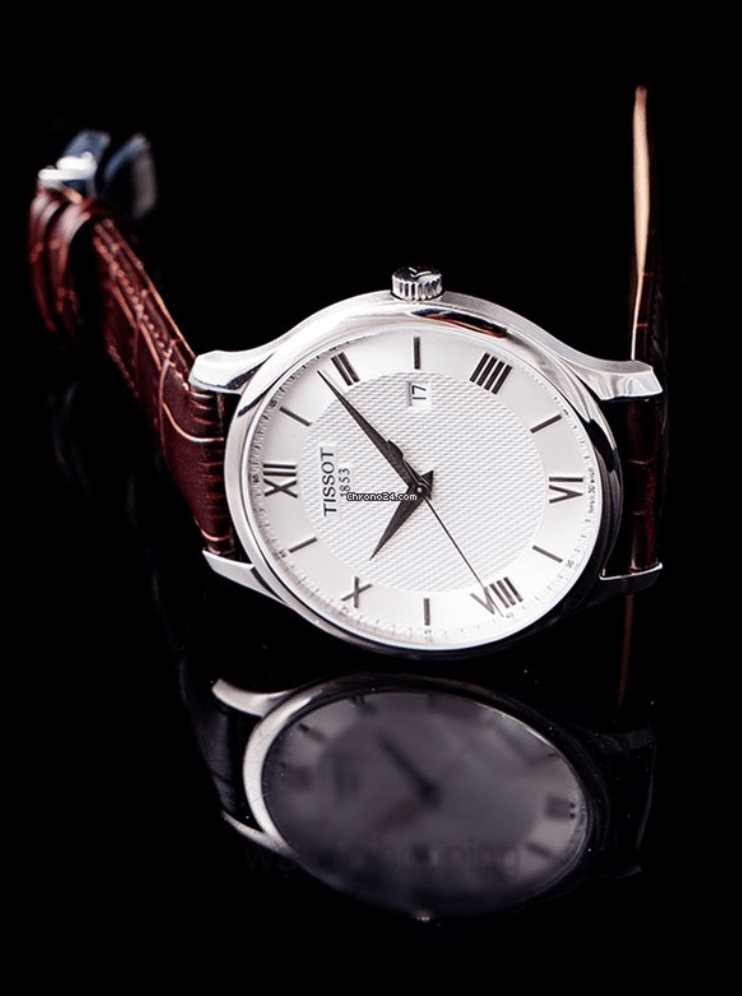 Tissot Quickster NBA Los Angeles Lakers Special Edition Silver (AU $496)
This Tissot watch is a must-have for any NBA Lakers fan. It has a stainless-steel case with the purple and gold Lakers colours on the synthetic nylon band. Silver dial and silver hands adorn the face, and a tachymeter scale is on the outer rim. The watch also has sub-dials for 60 seconds, 30 seconds and 1/10th of a second on the lower watch face. It's water-resistant up to 100 metres.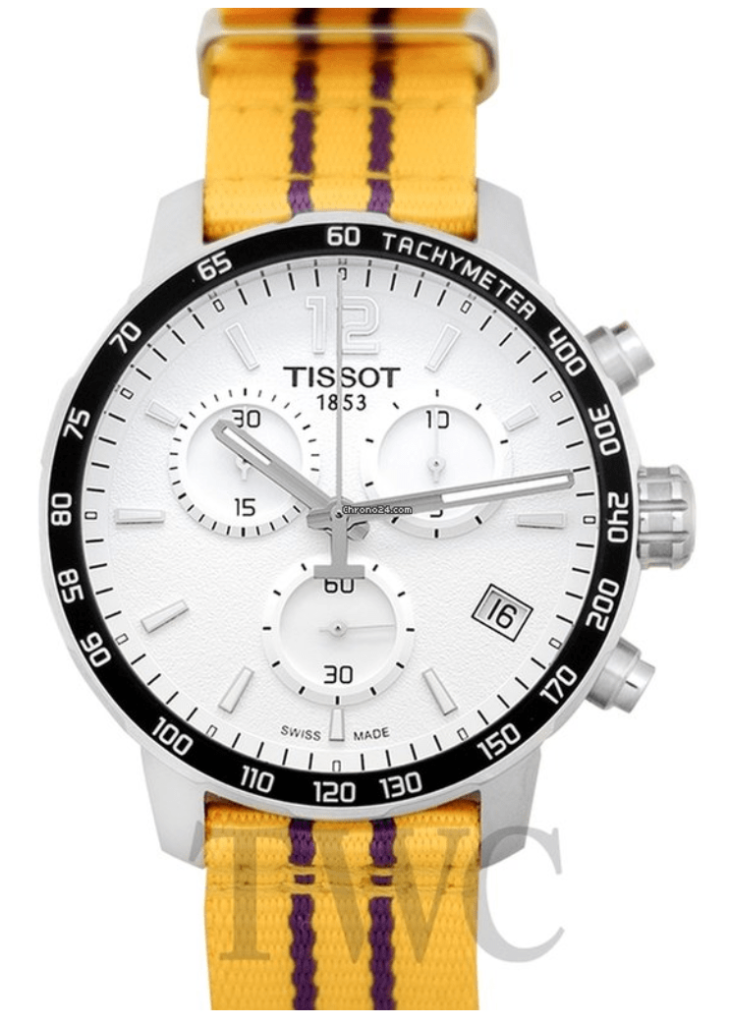 The Presage is another classic line under the Seiko brand, and this watch is understated style and elegance meets functional features. It has a stainless-steel silver case with a blue dial and silver hands, is water-resistant up to 50 metres, and has a classic stainless-steel sturdy band and deployment clasp with a double push button.