Last updated on 11 January 2021 with new product info.
There are the dismal statistics we read about the direct effects of bushfires that burn for months in different parts of Australia. Australia is often severely affected by bushfire smoke that's blanketing the country. There have been instances of asthma, breathing difficulties and other respiratory ailments in Sydney and other cities. People have been advised to stay indoors to avoid exposure to bushfire smoke. But while commercial buildings are equipped with HVAC systems that have filters, homes aren't always equipped with such systems that protect family health. This is why home purifiers have been in high demand for most people lately.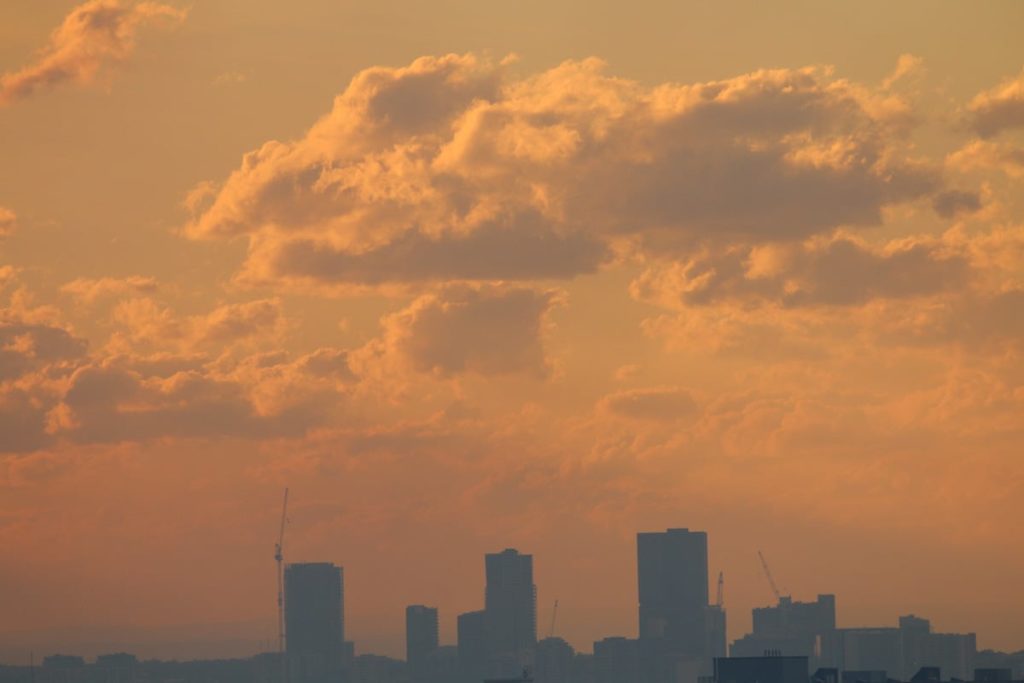 What are air purifiers?
Purifiers are electrical devices that reduce the amount of particulate matter indoors including pollutants such as bacteria, mould spores, dust mites, pet dander and viruses that harm our health. They also neutralize gaseous pollutants such as pesticides, paints, varnishes, adhesive and volatile organic compounds.
Filtration is most commonly used in purifiers for home or office use. A system of internal fans pull air through a series of filters then circulate the purified air back into the room. Some purifiers have ionizing capabilities, but these may increase the risk of ozone. This is why using filter-based purifiers are considered better for health and safer than electrostatic and ionizing purifiers.
Purifiers can't remove 100% of air pollution, but they do bring a lot of benefits such as:
Protecting against air pollution effects
Alleviating allergy symptoms that affect the family
Eliminating bacteria, viruses and mould spores that adversely affect health
Reducing chemical fumes, smoke and odours caused by bushfires
Circulating clean air indoors
Before you grab the first unit that pops up in your search, know that there are certain features that you must consider to ensure that air pollution in your home gets effectively cleaned. Always read the specifications before choosing one. If you live in Sydney and other parts of Australia that are severely affected by bushfires, make sure that your unit has the following features that improve air quality:
HEPA. A high-efficiency particulate air (HEPA) filter is a fine mesh that collects ultrafine particles such as dust mites, tobacco and smoke. Regular filters won't be able to capture small particulates so a HEPA is essential. Purifiers that are HEPA-certified will be usually listed as "true HEPA." These can remove up to 99.97% of PM 2.5 and particulate matter as small as 0.3microns.
Charcoal or Activated Carbon. While not necessarily required to remove particulates, a charcoal filter effectively absorbs household odours and smoke. The more carbon it contains, the more effective it is in absorbing odours. An air purifier for bushfire smoke should have both HEPA and activated carbon filters.
Washable Filters. To cut on costs, choose purifiers with washable pre-filters or primary filters. Pre-filters are the ones that trap larger particles such as hair and dust. Getting one that's easy to clean and reuse can save you money and lengthen the life of the other filters.
Fan or Blower. Purifiers must have a fan that can blow fresh air around the house. Most purifiers come with adjustable fan speeds that add a cooling effect indoors. However, you must ensure that there's good flow around the unit.
Appropriate Size. Before making your purchase, know the size of the room you'll be placing the unit in. For purifiers to be effective, they must have enough capacity to service the room. Most home purifiers are good for small to medium-sized rooms. Larger rooms would require higher-capacity purifiers for maintaining good air quality.
Now, let's go over eight of the most popular purifier choices that people search for in these times:
Best Air Purifiers for Bushfire Smoke
Just letting everyone know that as an Amazon Associate I earn from qualifying purchases.

1. Philips Air Purifier Series 1000
The Philips Air Purifier Series 1000 has upgraded VItaShield IPS technology filters 20nm particles that can purify air up to 99.97%. The fine preliminary filtration obstructs large particles like hair, pet fur and lint. Then, the 2nd layer of filters traps fine particulates like dander, dust mites, pollen and other allergens as small as 0.3 microns. Finally, activated carbon filtration absorbs household odours.
The filters need to be replaced every few months (depending on usage). However, with often high levels of smoke in Australia, you may need to replace them earlier. So, best to purchase replacement filters too. Aside from its effective filtration process, it also has Night Sensing mode for quiet operation. This unit operates up to 63 m2 room size.
They also have a larger model, the Philips Series 2000, which has more settings and a recommended room size of 79m2. Check details here.
2. Afloia Cleaner with True HEPA
The Afloia Air Purifier promises to remove 99.97% of airborne contaminants even those as small as 0.3 microns. This makes it effective in removing bushfire residue in rooms. It has a 3-stage filtration process that includes a pre-filter, a true HEPA and a high-efficiency activated carbon filter. The filters need to be replaced every 6 to 8 months or when the power indicator keeps flashing red.
Afloia is effective in small to medium-sized rooms. It has three fan speeds that help cool the room down when the temperature is a bit warm. When placed at the lowest fan speed, it generates very minimal noise so you can sleep soundly. There are also time modes so you can automatically shut the unit down after 2, 4 or 8 hours.
3. Afloia Air for Home
This Afloia unit promises to clean 99.97% of particulates and gaseous pollutants. Aside from the usual three stages of filtration, it has an additional final mesh scaffold filter that has a depth-type filtration of PM 2.5 and that releases fresh air and bacteria control. This 4-stage filtration process ensures that the room is free of dust, allergens, fungi, bacteria and household gases.
This unit is good for small to medium-sized rooms. It also features a timer that can be set to automatically shut the unit off in 2, 4 or 8 hours. Another nifty feature of Afloia is the record of working modes so you won't have to set it every time you use it.
4. Queenty HEPA Car Air Purifier
Bushfire smoke can easily seep into your car so having a purifier in your vehicle is essential. The Queenty helps remove 99.97% of PM 2.5 and particles as small as 0.3 microns. It does so by using a 3-stage filtration system. It includes a pre-filter, a true HEPA and an activated carbon filter that lasts up to 6 months.
The Queenty is easy to install and use. Just plug the car charger, and it works automatically. It can also be used as a diffuser when you add essential oil to the filter. There's also no need to worry about the unit falling or accidentally slamming into your windshield. The Queenty comes with anti-slip rubber mats to keep it in place even during sudden brakes.
5. Winix Australia Zero+ PRO 5-Stage Hospital Grade True HEPA Air Purifier
The Winix Australia Zero+ PRO has five stages of air purification: 1. Pet filter 2. Washable pre-filter 3. Deodorisation Activated Carbon Corrugate Filter 4. Hospital grade True HEPA filter (99.97% at 0.3 microns) 5. PlasmaWave 2.0
What is PlasmaWave technology 2.0? According to the product description, it creates hydroxyls to instantly neutralise chemical vapours (VOCs) and odours with enhanced bacteria and virus neutralisation for both humans and pets.
The pet-filter captures large particles, dander & pet hair, which is pretty useful for pet-owners.
Winix Australia-certified models are manufactured and quality-tested just for Australia and these models include Australian after-sales care.
6. GBlife HEPA Carbon Purifier
The GBlife's 4-stage filtration system includes a primary filter, antibacterial coating, activated carbon and true HEPA. The antibacterial coating neutralises airborne germs, staph, influenza and rhinovirus, while the HEPA filter removes as much as 99.8% of PM 2.5. It's among the quietest purifiers at just 25dB at low speed so it's a good choice for small bedrooms. It also has a timer that can be set at 2, 4 or 8 hours.
The AROVEC is 100% ozone-free and releases absolutely no ions. It has three stages of filtration that capture allergens, dust, dirt and residues and neutralises dust particles. It also reduces household odours and smells from bushfire. However, it contains no charcoal filter so it can't remove all odours completely. Another downside to this unit is the noise it generates. It's pretty loud compared to other purifiers.
8. JESE Mini Desktop Purifier with 4-in-1 True HEPA Filter
99.97% of dust, odour, smoke, pollens, PM 2.5 and particles as small as 0.3 microns are removed by the JESE mini desktop purifier. It has a 4-stage filtration system that includes a pre-filter, a true HEPA filter, an activated carbon and a membrane net, but these need to be replaced every 3–6 months to remain effective. The JESE can only clean an area of 130 sq ft though so it's best for small bedrooms or small office cubicles.
FAQs
Can an air purifier help with smoke?
Particles from smoke tend to be very small with diameters of 2.5 micrometers and smaller. Regular filters won't be enough to trap these ultra fine particles. For purifiers to help with smoke, they need to have a true HEPA filter to trap residue and a carbon filter to neutralise odours. These filters can significantly improve air quality. Remember to read the specifications of the purifiers to check if they can truly protect people from harmful smoke.
Which air purifiers are best for smoke?
The air purifiers best for smoke are those that have true HEPA, activated carbon and an air quality monitor. A quality monitor can detect the number of airborne particles and automatically adjust the settings of the unit to optimize air quality. Keep in mind that the effectiveness of purifiers depends on the filtration process, ventilation rate and room size. So, consider these factors when choosing a unit if you live in Sydney, NSW or other cities in Australia.
Does a HEPA filter remove smoke?
Smoke particles range around 0.4 to 0.7 microns. A true HEPA is certified to remove particles that are 0.3 microns and bigger. This means that a HEPA certified unit can effectively remove smoke. Do note that HEPA filters usually last only 6 months to 1 year. Read the manual to determine when to replace them to maintain proper filtration and good air quality.
How do you clean the air in your house from smoke?
Typically, the best way to clear smoke from the house is to open the windows to improve ventilation. But during times of bushfire, this does more harm than good. Nowadays, you'd want to keep your windows closed to prevent smoke from getting inside. To remove residue and odour, wipe all surfaces and windows clean. Mop floors, and wash sheets, pillowcases and curtains. Run your AC, but make sure they're set to recirculate. Use air purifiers to improve the quality of air in your home and protect your family.
Let us know in the comments which air purifier do you use at home!